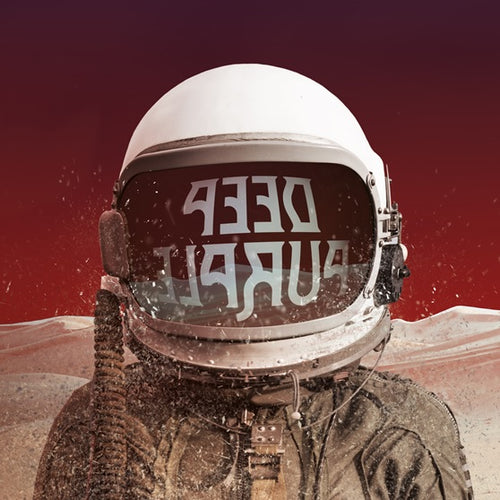 Thu, Mar 26, 20
DEEP PURPLE RELEASE "THROW MY BONES" TODAY, THE FIRST SINGLE OF THEIR UPCOMING STUDIO ALBUM "WHOOSH!"
March 20th sees the release of "Throw My Bones", the first single from Deep Purple's highly anticipated studio album "Whoosh!".
"Throw My Bones" is a song to remember; a powerful insight into the bands 21st studio album.
"Throw My Bones" is available for Streaming and Download here:
https://deeppurple.lnk.to/ThrowMyBones
The single is accompanied by a music video that pushes the boundaries of time and place. It is an invitation to take a step back and see the bigger picture, a call for action and an invitation to observe the planet and the current situation on earth.
Watch the video for "Throw My Bones" on the official earMUSIC YouTube channel:

Deep Purple's brand-new studio album "Whoosh!" follows their worldwide chart-topping albums "inFinite" (2017) and "NOW What?!" (2013). For the third time, Deep Purple joins forces with producer Bob Ezrin, and together they created the most versatile album in their collaboration, "stretching out in all directions" without any limitation, letting their creativity go.

"Deep Purple is putting the Deep back into Purple" was the half-joking motto in the studio after the first songs made it clear that Ezrin and Purple were on a path to creating an album pushing the boundaries of time, while voicing their resentment about the current situation of the world and addressing all generations.
"Whoosh is an onomatopoeic word that, when viewed through one end of a radio-telescope, describes the transient nature of humanity on Earth; and, through the other end from a closer perspective, illustrates the career of Deep Purple." – ig
"Whoosh!" will be available as Limited CD+DVD Mediabook (incl. the 1h feature "Roger Glover and Bob Ezrin in conversation" and, for the first time, the full live performance at Hellfest 2017 as video), 2LP+DVD Edition, Limited Boxset and Digital on June 12th, 2020 on earMUSIC.
Already the content of the Limited Box Set has been revealed yesterday. It will contain the 2LP Gatefold, the CD+DVD Mediabook, three 10" vinyls containing previously unreleased live recordings from Deep Purple's performance in Rio 2017 "The inFinite Live Recordings, Vol. 2", an exclusive Deep Purple Collector's T-Shirt as well as three Art Prints.
You can pre-order the album here: https://deeppurple.lnk.to/WhooshPR
Coinciding with the release of the new album, Deep Purple will also embark on a full European tour starting in summer 2020.