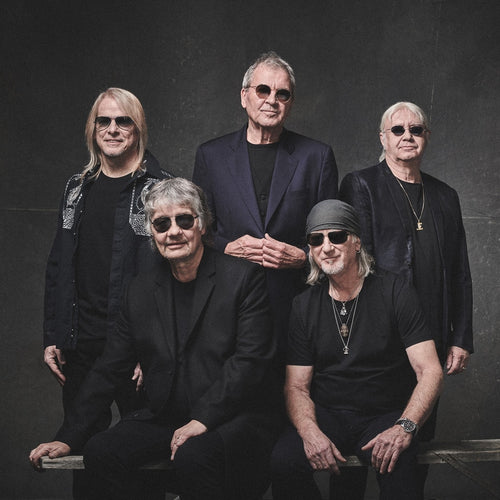 Mon, Dec 20, 10
SEND DEEP PURPLE CHRISTMAS E-CARDS
This December, EMI Catalogue launched its "With Love From Me To You" Christmas e-card campaign. Go green with your Christmas cards this year by sending your friends and family an e-card, featuring some of the year's best releases as well as more classic tracks, including Iron Maiden's "El Dorado", Deep Purple's "Black Night" (in the "Classic Rock" card) and Megadeth's "Hangar 18" (from the "EMI Sessions" card). Plus, enter a great competition to win a huge bundle of prizes including some great limited-edition box sets.
With seven e-card designs to choose from all based on some of EMI's classic genres, each e-card features a choice of eight tracks — from John Lennon to Daft Punk, from Tinie Tempah to Wizzard. Users can also personalize their e-card by including a message to their loved ones.
Everyone that enters the e-card competition will have the chance to win a massive bundle of prizes including a limited edition John Lennon signature box set, an Apple Records box set, a The Beatles stereo box set as well as loads more great prizes.
For more information, visit www.withlovefrommetoyou.co.uk.